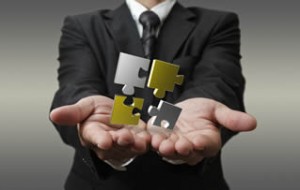 Holding something of quality in your hands–there's something about it that inspires confidence. A flawless leather shoe, an impeccable piece of Waterford crystal, a perfectly weighted knife, or a solid precious metal round can remind you that some things are meant to endure. Reading a list of numbers on an account statement can tell you things, but we don't invest simply for the things we know. We seek that feeling of confidence that building wealth and providing protection against loss can bring. Any non-currency coin-like product is called a round.
You've heard the word: Diversify. That's as much of a safety net as you can get when you try to invest and build wealth. Diversification often gets left off at the spread of funds available. Adding gold, silver, and copper into your mix of investments provides an additional layer of diversification you may not have considered.
Gold is well-known as a hedge against inflation. To a somewhat lesser extent, that also applies to silver and copper. Most financial advisors encourage holding metals in your portfolio, and there are several ways to do it. Metals can be traded on a stock exchange in different notes and funds. However, these vehicles carry the same caution as other exchange-traded entities: Don't invest in something you don't understand. The trading of metals as commodities involves understanding all the factors that cause the price volatilities, and that can take years. If you need to get started sooner, consider holding physical metal.
Physical metal is a broad category and includes bars and rounds of precious and semiprecious metals, most commonly gold, silver, and copper. Holding physical metals in your investments can reduce the anxiety produced by watching the market price fluctuate and wondering what the right next move would be. Somehow, looking at a bar or round in your hand makes it possible to say, "I have this" in a way that a line item on a brokerage statement just doesn't. If you aren't comfortable having the bars or rounds in your home but still want to own them, they can be stored at a depository for you.
Don't overlook physical metal when working out your retirement plan. Physical precious metals can be held in an IRA and provide the same tax advantages as any other IRA. There are special rules in place that must be followed for your physical metals to qualify for inclusion in an IRA, but they are not difficult to understand, and they are not particularly burdensome. For a clear explanation of the process, take a look at Golden State Mint's explanation of the steps.
If you decide to hold your metals yourself, you can choose bars or round rounds. (The US Government mint sells rounds only.) Both bars and rounds are offered in multiples of ounces and in fractions of ounces. Bars are bars–they are stamped with the name of the mint and the weight of the bar. If you are going to buy metals and hold them yourself, why not enjoy owning something beautiful? Both the US Mint and private mints offer rounds commemorating many events and celebrating a variety of interests. Here are just a few examples offered by Golden State Mint:
Your group can also design your own custom round. This could be an innovative way to reward excellence, or promote unity in your group, while encouraging investment and fostering an interest in collecting.
You can probably start adding metals to your investment mix sooner than you thought, and have items you can enjoy as well.