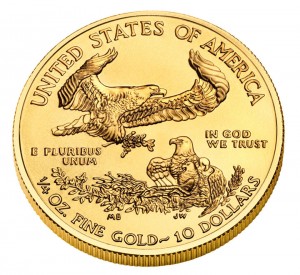 Two companies based out of Fort Lauderdale have been banned from trading after their head executives settled by paying restitutions to customers who underwent a total of $7.8 million in losses from precious metals purchases. In early February, the U.S. Commodity Futures Trading Commission finalized charges against Paramount Metals Exchange and Paramount Credit, each located in Delray Beach, after both companies were found to have made false selling and transferring claims of physical metals to clientele.
The companies allegedly lied to their customers by telling them they would arrange the transfer and storage of their metal purchases in independent depositories where the precious metals would be stored on their clients' behalf. The U.S. Commodity Futures Trading Commission later settled with Gold Coast Bullion and Midwest Metals after authorities purported the companies called investors, most of which were unfamiliar with precious metals, and put a down payment to buy precious metals that investors never received.
The commission had Midwest Metals and owner, Brian Steven Ekasala, pay restitutions of $322,852.71 as well as $200,000 in civil penalty fines. Midwest solicited customers to buy and sell precious metals and executed transactions through another company, Hunter Wise Commodities of Nevada. According to the commission, Midwest required customers to pay a 30 percent deposit, take a loan out and pay interest, and included additional charges for mark-up and commission.
"Gold Coast never actually delivered any precious metals in connection with these transactions, but received commissions and fees totaling more than $2.6 million," the commission said in a written statement. "Neither Midwest nor Hunter Wise actually delivered any precious metals to any customer."
The four companies and their top executives neither confirmed or denied guilt, which led to them paying restitutions, waiving hearings, and ending operations. Isaiah Goldman, Brock Catronio and their two associated companies paid $1,595,946 to customers along with a $1 million civil penalty fine. The money returned to customers covered their entirety of their investments lost due to trading losses, commissions, additional fees and interest charges.
Hunter Wise-related companies and their owners paid defrauded customers $52.6 in restitution, $55.4 million in civil penalty fines and are currently in receivership. Gold Coast Bullion and its president, Anthony Lauria, will pay restitutions amounting to $5.9 million and $3.75 million in civil penalty fines after having customers put down roughly 25 percent on precious metals purchases and taking out a loan to cover the remainder.
According to the commission, not all of the money lost by purchasers will be returned through restitutions since many of the companies are out of business and lack the profits to fully pay back their debts. The commission also released a general statement saying that present and future precious metals purchasers should buy directly from mint companies and take physical delivery of their products to insure the quality of their investment.