When many people think about investing in gold and silver coins, they really think about coin collecting. While coin collecting involves finding interesting and unusual coins for the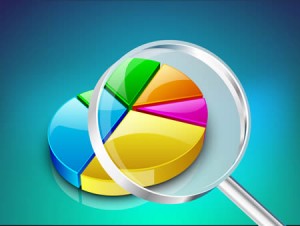 purpose of creating a group of great variety, investing in gold and silver is more focused on buying coins, rounds and bullion for their monetary value.
Coin Investment Categories
There are four main areas of coin and bullion investment:
1. Rare, certified U.S. coins – Focused primarily on gold coins, these are very different from bullion. Today, many investors purchase American Eagle coins or Silver Buffalo rounds, but these are not rare coins. Items such as a $2.50 gold piece dating back to 1946 are hard-to-find and certified, making them worth thousands of dollars.
2. Certified ancient coins – Expanded to include more than just the coins produced in the U.S., these ancient items can be worth thousands as well, especially for those who are interested more in the value than in collecting.
3. U.S. coins that are "key dates" – In every series of coins, there are key dates that are produced in fewer quantities and that are more difficult to find. These become even more valuable because investors look for complete sets to bring full value.
4. Bullion bars and rounds – Many different artistic and representative iterations of adored designs are now freshly created by private mints. These genuine-article bars and rounds are securely ordered directly from these locations and are a great addition to private collections.
Reasons to Invest in Gold and Silver
The values of gold and silver bullion are at a significant low, fetching 43 percent less than it did in 2011. This makes these bullion options a steal. Investors know that eventually these rock-bottom prices will take a turn upwards, adding significant value to those pieces of bullion. Many investors are taking this opportunity to buy silver bullion online or to find gold bullion to buy online. It may seem like poor timing right now, but this is actually the ideal opportunity to get into the investment game.
For those individuals who are not interested in purchasing and storing bullion, another investment opportunity is to purchase collectible coins. In fact, many people are turning to this method of investment, as evidenced by the exponential growth of coin sales since 2014.
The U.S. mint makes many collectible versions of bullion available for purchase as coins, including the American Eagle gold coins and the Silver Buffalo rounds, two of the most popular coins used for investment. Likewise, private mints are able to recreate these designs, as well as other popular options such as the Walking Liberty and the Incuse Indian rounds and bars, in a variety of sizes. The benefit of collectible coins' value is that because only a limited quantity were created, the demand often exceeds the supply, making these coins even more valuable.
Be a Successful Investor
The true secret to any good bullion or coin investor is to be sharp and always on the lookout for good deals. It is very easy for investors, especially those who are new to the operation, to get sidetracked by the look, shine and potential value of their purchase rather than to carefully examine each and every specimen that passes their way. A truly good investor enjoys the coins and bullion, studies them in depth and is ably to quickly and accurately assess the potential value.
This is especially true for gold bullion buy online and for those who buy silver bullion online. Internet purchases are much more difficult to investigate, and it takes some patience to find the right investment overall.
The best thing that any potential bullion or coin investor can do is to not be in a rush to complete an investment collection. Giving each new piece proper time for research and investigation will help investors to find the best specimens at the best prices, and the knowledgeable and helpful staff of GoldenStateMint can provide this guidance for new investors. With over 40 years of experience in coins, bullion and bars, GoldenStateMint can lead the way through the process of purchasing its inventory.