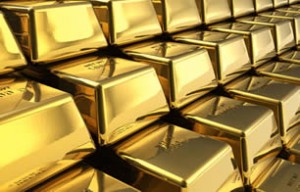 Gold investing comes with rewards, but not without the relative risk. If this is the asset you have chosen to actively invest in, knowing the market from the ground up is critical to making sound financial decisions.
Have a Plan
Knowing when and where to enter and exit positions is a powerful skill that can only be honed through consistent planning and preparation. For starters, know what market environment you wish to participate in. Gold prices can move either in a ranging or trending direction. Trend trading is by far the simplest strategy that can produce decent returns, making it a good fit for beginners who wish to test out the waters.
Know What Kind of Gold to Buy
This is probably one of the most common questions aspiring gold investors throw at their financial advisers. However, there is no one-size-fits-all answer when it comes to gold investing. The answer will depend primarily on the goals of the investor. If you are interested in using gold to hedge against financial uncertainty or to take advantage of the rising gold market, gold bullion is probably the best form of gold to invest in.
Determine Capital Exposure
How much of your total capital should you invest in gold? Similar to knowing what kind of gold to buy, the answer to this question is not a constant. The general rule of thumb, however, is to invest anywhere between 10 to 30 percent, depending on how the global economic situation is currently acting.
Seek Long-Term Growth
Patience will play a huge part in an investor's endgame. Avoid actively trading gold as this will create more short-term losses due to relative short-term price volatility and chip off additional capital from brokerage commissions. Instead, try to visualize the market conditions months or years from now. Does it look healthy, promising, and invest-able or dim and bound to free fall anytime?
Invest in Gold with a Reputable Source
The right source is paramount to successful investing. Your source should be able to provide real-time price feeds of gold and other investment vehicles you are trading, transparency in operations. Dealers add a commission to the price they charge, and that amount can vary. Purchasing directly from a Mint is a great way to procure freshly produced gold bullion and is one of the more legitimate and safe avenues for gold investors.
Learn to Extract Profit
After all, the entire point of investing is to make money. You should schedule dates where you can extract some of the profits from your gold investment. This way, you can protect a portion of your capital investment from volatile price movement.
Investing in gold is a great way to grow your current savings and build a retirement nest. From an investment perspective, gold offers decent returns but still with minimal risk. An investor must be able to manage this omnipresent risk above all else if he/she wishes to profit in the long term.