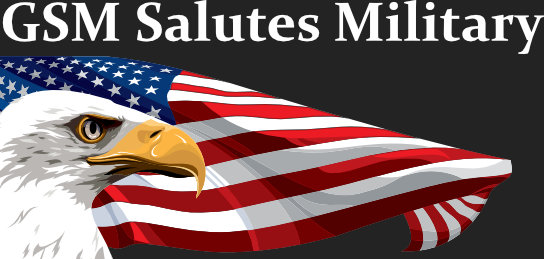 Golden State Mint wishes to thank and honor all the brave men and women that have served our great nation by protecting us, and preserving our freedom.
We hope this page will answer some of the common questions we receive, and help you to apply your discount to your account.
What is the Golden State Mint's military discount?
The Military Discount at Golden State Mint is a 10% discount. On non-precious metal products such as Copper and/or Supplies, you will receive 10% off the total product price. For most precious metal products like Silver or Gold, you'll receive 10% off the premium (the amount over spot price).
Am I eligible to get the discount?
This offer is good to all active and veteran military of the Unites States of America.
How do I get verified?
Click Here to Start
We use a third-party verification company, and they will review your information for approval. Many verifications can be done via email in a short period of time. Most are completed within 24 hours. We suggest you use the same email to create your account with them as you do for your GSM account for synchronization.
Do I get a discount on all products?
While this discount will apply to the majority of our products, some do not apply. Sale items and special items such as MiniMintage do not receive the discount. There are some products that for market or pricing reasons will not receive the discount. We suggest that you apply the discount while in the shopping cart so you can see which products are getting the discount.
How do I apply the discount?
Once you are verified by the third-party company, you will receive a special code to apply to your cart. Once the verification company notifies us, it should become marked in your account and the discount will apply automatically when you go to checkout from then on. If it does not you can re-use that code anytime to apply the discount or contact customer support to get your account marked properly.