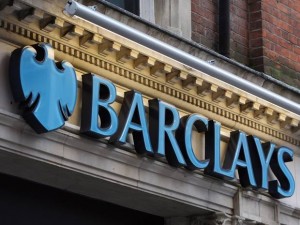 As the U.S. Department of Justice (DoJ) digs deeper with its precious metals investigation, multi-national banks such as Barclays have been providing information without hesitation. The DoJ and Commodity Futures Trading Commission have 10 banks aligned in the scope of their investigation as the probe into the possible rigging of precious metals markets continues on.
Barclay's acknowledgement of its involvement in the investigation comes after HSBC reported that the DoJ issued a request for HSBC Holdings documentation as they continue to conduct their criminal antitrust investigation. Such requests are complicating matters for a bank attempting to cut costs and improve profits while handling allegations of their traders manipulating foreign exchange markets. The bank suffered a 21-percent drop in annual net profits due to account charges, provisions and restructuring costs.
Ever since the unveiling of the Libor rigging scandal and the widespread manipulation of interest rates in foreign exchange markets, scrutiny of precious metals trading and benchmarking regulations has been tense. FINMA, a Swiss regulator, uncovered manipulation attempts of precious metals benchmarks during its investigation of foreign exchange trading at UBS last November. "The behavior patterns in precious metals were somewhat similar to the behavior patterns in foreign exchange," said FINMA director Mark Branson.
Others involved in investigations include Germany's Bafin, who are looking at how precious metals benchmarks are set; Britain's Financial Conduct Authority, who are delving into gold while investigating commodity benchmarks; and of course the U.S. courts, who have multiple lawsuits filed alleging conspiracies regarding the fixing of precious metals prices. Banks involved in setting benchmarks, also known as fixes, made it clear last year that they will no longer govern the standards.
Silver benchmarks are now set by CME Group and Thomson Reuters, while the Intercontinental Exchange (ICE) will be administering new gold benchmarks. Platinum and palladium benchmarks will be handled by the London Metal Exchange.